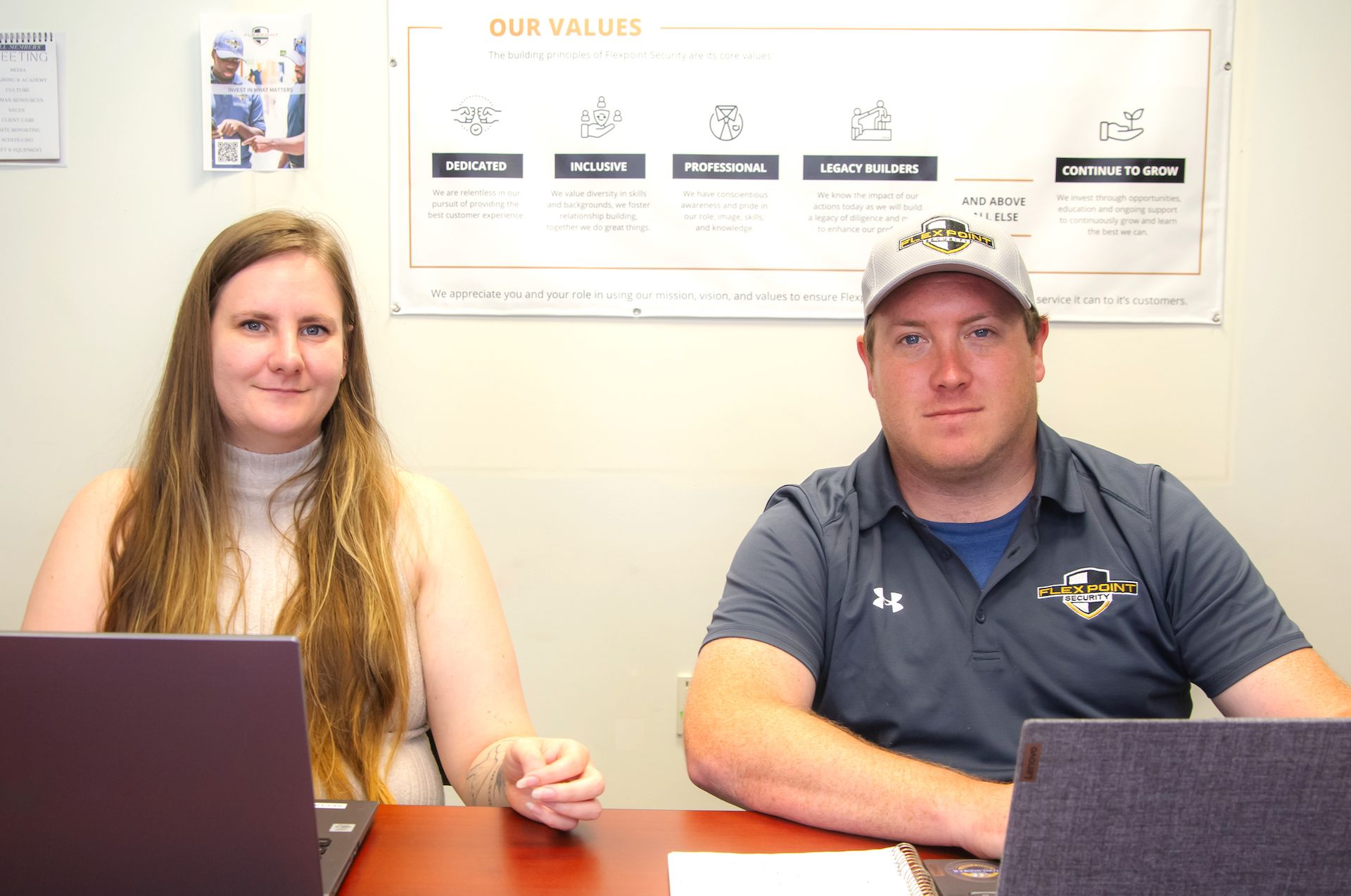 If you're interested in becoming a security guard, you will likely have to undergo a job interview process. A security guard interview is different from other job interviews in that it typically focuses on your ability to handle security-related situations and your knowledge of security procedures. In this insight, we will discuss what you can expect during a security guard interview and how to prepare for it.
Dress Professionally
When you go to a security guard interview, the first impression you make is essential. You should aim to dress professionally, as you would for any job interview. It's better to be overdressed than underdressed, so consider wearing a suit or business attire. If not business attire, make sure at the very least that your clothes are clean and ironed.
Know the Company and the Job Requirements
Before the interview, research the security guard company and the job requirements. This will give you a better understanding of the company's mission, values, and goals. You should also familiarize yourself with all security guard duties and responsibilities, such as monitoring surveillance equipment, patrolling the premises, and responding to emergencies. This knowledge will help you answer interview questions more effectively.
Be Prepared to Answer Behavioural Questions
During a security guard interview, you will likely be asked behavioural questions that assess your ability to handle various security-related situations. These questions are designed to evaluate your problem-solving skills, decision-making abilities, and communication skills. You may be asked questions such as:
Tell me about a time when you dealt with a difficult customer or visitor.
Describe a situation where you had to respond to an emergency.
How do you handle conflict resolution?


FPA TIP: To answer these questions effectively, use the STAR method (Situation, Task, Action, Result). Explain the situation, the task that needed to be completed, the action you took, and the result of your action.

Demonstrate Your Communication Skills
As a security guard, you must communicate effectively with other security personnel, law enforcement, and the public. During the interview, demonstrate your communication skills by speaking clearly and concisely. Use proper grammar and avoid using slang. If you are asked a question and do not understand it, ask for clarification.
Highlight Your Training and Certifications
Many security guard jobs require specific training and certifications, such as certification for CPR and first aid, defensive tactics, and traffic control. Ensure to highlight any relevant training and certifications you received during the interview. This demonstrates your commitment to the job and ability to handle various security-related situations.
Discuss Your Availability
Security guard jobs may require working various shifts, which include nights, weekends, and holidays. During the interview, be prepared to discuss your availability and flexibility. If you have any scheduling restrictions, such as school or other work commitments, make sure to mention them upfront.
Ask Questions
At the end of the interview, the interviewer will likely ask if you have any questions. This is an opportunity for you to demonstrate your interest in the job and learn more about the company. Ask questions about the company culture, the training and development opportunities, and the specific job responsibilities.
Be Confident and Expect to Succeed During Your Interview
In conclusion, a security guard interview allows you to demonstrate your knowledge of security procedures, your ability to handle security-related situations, and your commitment to the job. Interviewing can be nerve-racking, so stay calm and trust your training and experience.