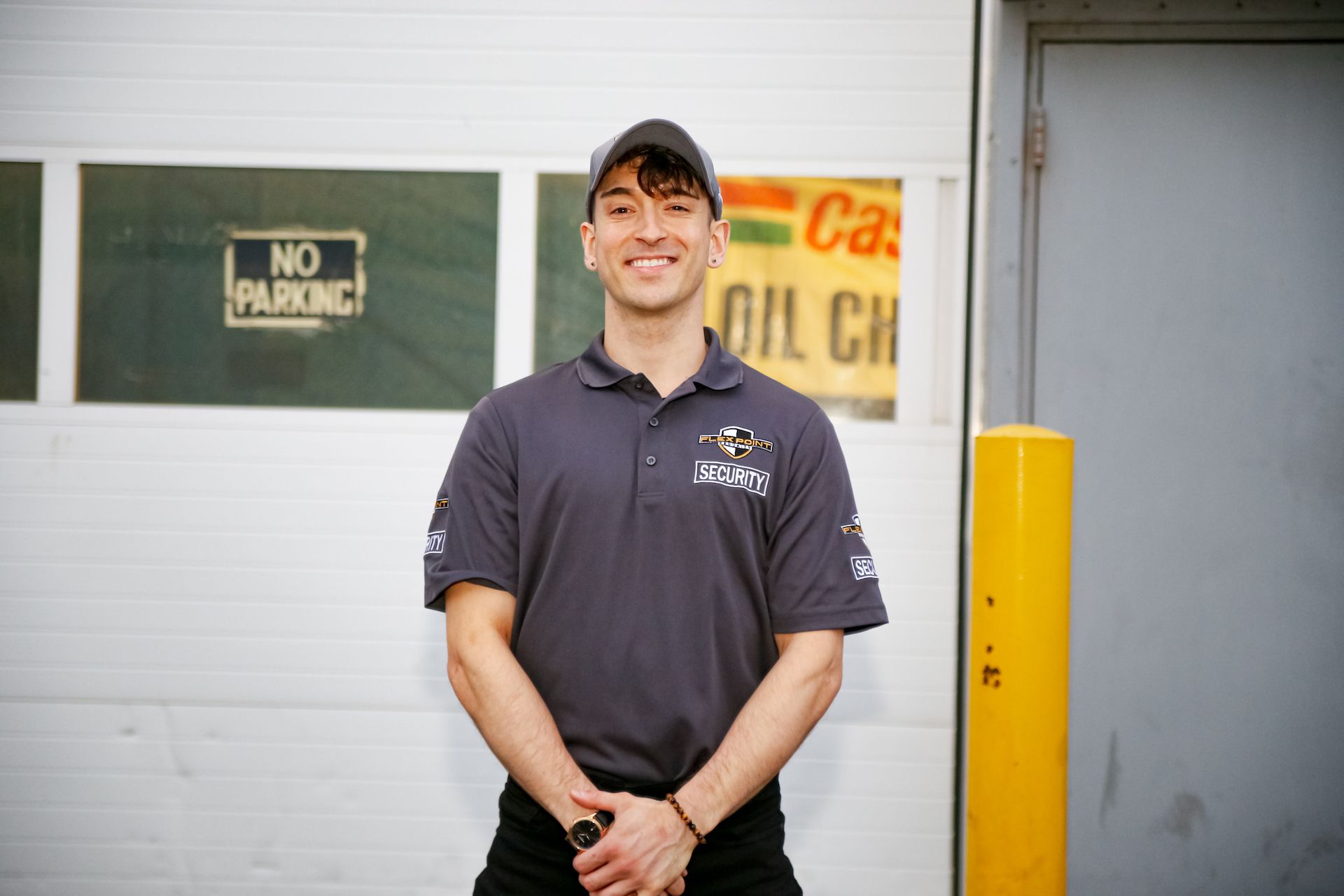 If you want to be a security guard in Ontario, the first thing you have to do is get a security licence. The training you receive while obtaining your licence will ensure you are qualified to protect what matters to your client. This insight will reveal the steps you must take to become a licensed security guard in Ontario.
Eligibility Requirements for Ontario Security Guards
To obtain a security guard licence, you must meet the following requirements:


You must be 18 years of age or older
You must be eligible to work in Canada (visit the Government of Canada if you are unsure)
You must have a clean criminal record
You must complete the necessary training and testing to acquire a licence

If you meet the eligibility requirements, you can sign up and complete the required training and exams.


Complete An Ontario Security Guard Training Course
You must complete a 40-hour Ontario Security Guard Training course from a training provider approved by the Ministry of Community Safety and Correctional Services. Finishing this course is mandatory for all aspiring security guards.
You can complete this training course online or in person at a private career college, community college, or a licensed agency.

Receive Your Emergency First Aid and CPR Level C Certification
It is mandatory to have an Emergency First Aid and CPR Level C certification to apply for your security licence. Your 40-hour training course might not cover this requirement, so it's important to check and sign up for a course or service provider where you can get your certification There are many colleges, community centres, and hospitals where you can receive your First Aid certification.


Pass Your Licensing Exam
After completing your Ontario Security Guard Training course, you must pass an exam administrated by
Ontario Security Guard and Private Investigator Testing
(SERCO). The exam will contain 60 multiple-choice questions, and you must score 62% to pass. You will be tested on material taught in your security guard training course.
You will have received a training completion number (TCN) from your training course; use this number to register. Each test costs CDN $35 plus tax. You can retake the exam if you fail.


Apply For Your Ontario Security Guard Licence
Once you pass your licensing exam, you can officially apply for your Ontario Security Guard licence. It will cost $80 to get your licence.


ServiceOntario asks for the following materials:


Passport Quality Photo (50 x 70mm)
Valid Government Issued Photo Identification
Completed Guarantor Information Form
Proof of Eligibility to Work in Canada


Sign Up For Flex Point Academy's Security Guard Training Course
At Flex Point Academy, we are ministry approved to administer the necessary training you need to obtain your license.


Regulations and Basic Security Procedures
Report Writing
Emergency Response Preparation
Understanding the Canadian Legal System
Communication and Sensitivity Training
Use of Force Theory


After completing our course, we will assign you a Training Completion Number and help you book your licensing test. We'll help you navigate any questions or concerns to ensure a successful exam.
If you obtain your licence under our guidance, Flex Point Academy will give you priority consideration to work under our affiliate company, Flex Point Security.

Flex Point Academy offers the following courses, among many others: