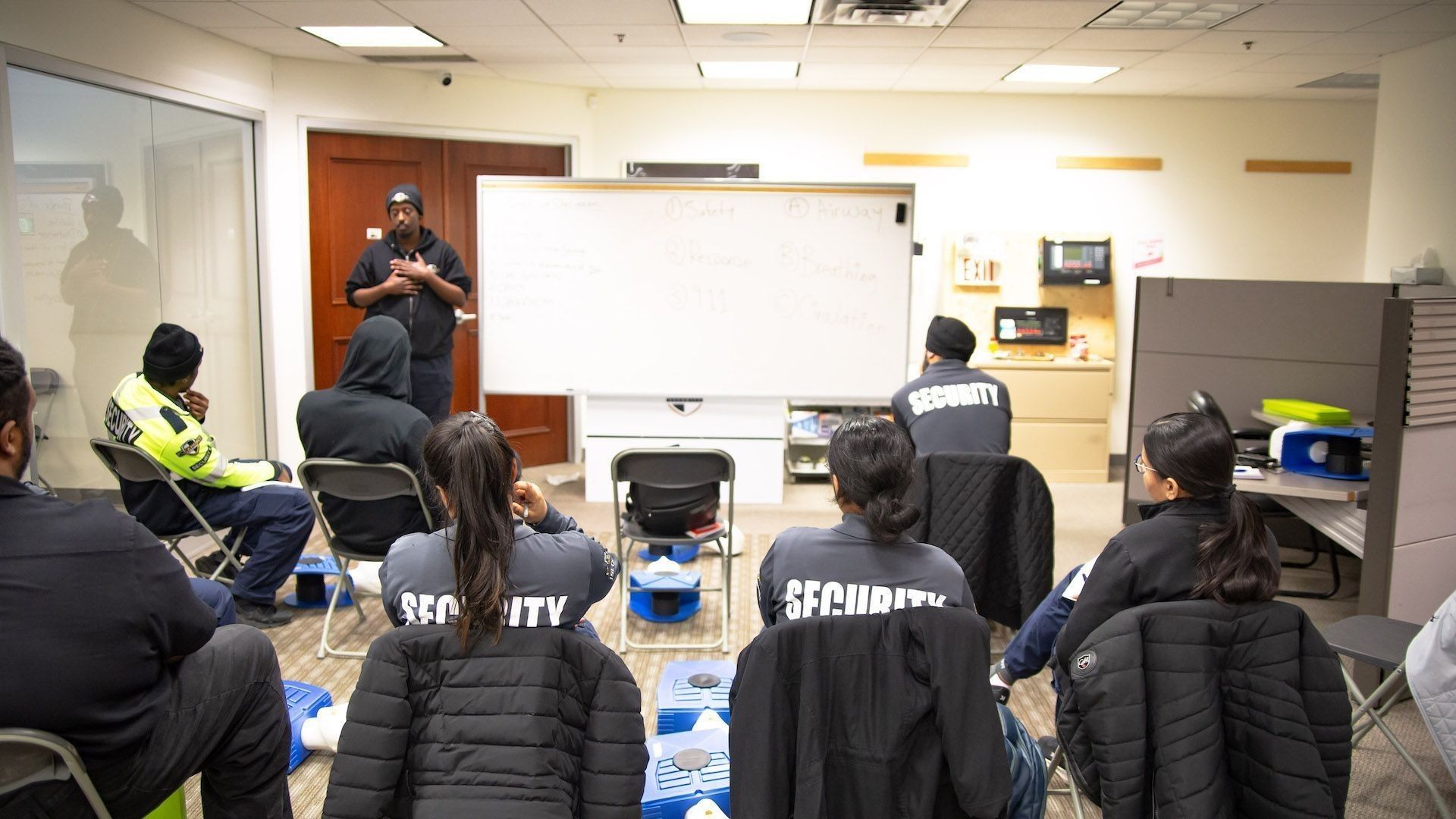 To apply for a security guard licence, you must complete the standard 40-hour security guard training course, either at a private career college, community college, or licensed agency. You can find online courses, as well as courses that are both online and in-person.
Each training provider offers their own teaching methods and course structure, but you will learn the necessary skills for security guard work no matter where you decide. The prices for each course will vary depending on the training provider's expertise. Some providers offer additional benefits, such as signing up for your exam, that bump up the cost of the course.
Training providers must be approved by the Ministry of Community Safety and Correctional Services. For a complete list of ministry-approved training centres, visit the
Ministry of Ontario
website.
Learn How To Be a Security Guard with Flex Point Academy
At Flex Point Academy, we offer foundational training that will best prepare you for the ministry exam (governed by
SERCO
). Our students come out of our course confident they will succeed on their exam and eventually in the field. We offer affordable online training designed for easy accessibility and flexibility relative to your schedule.