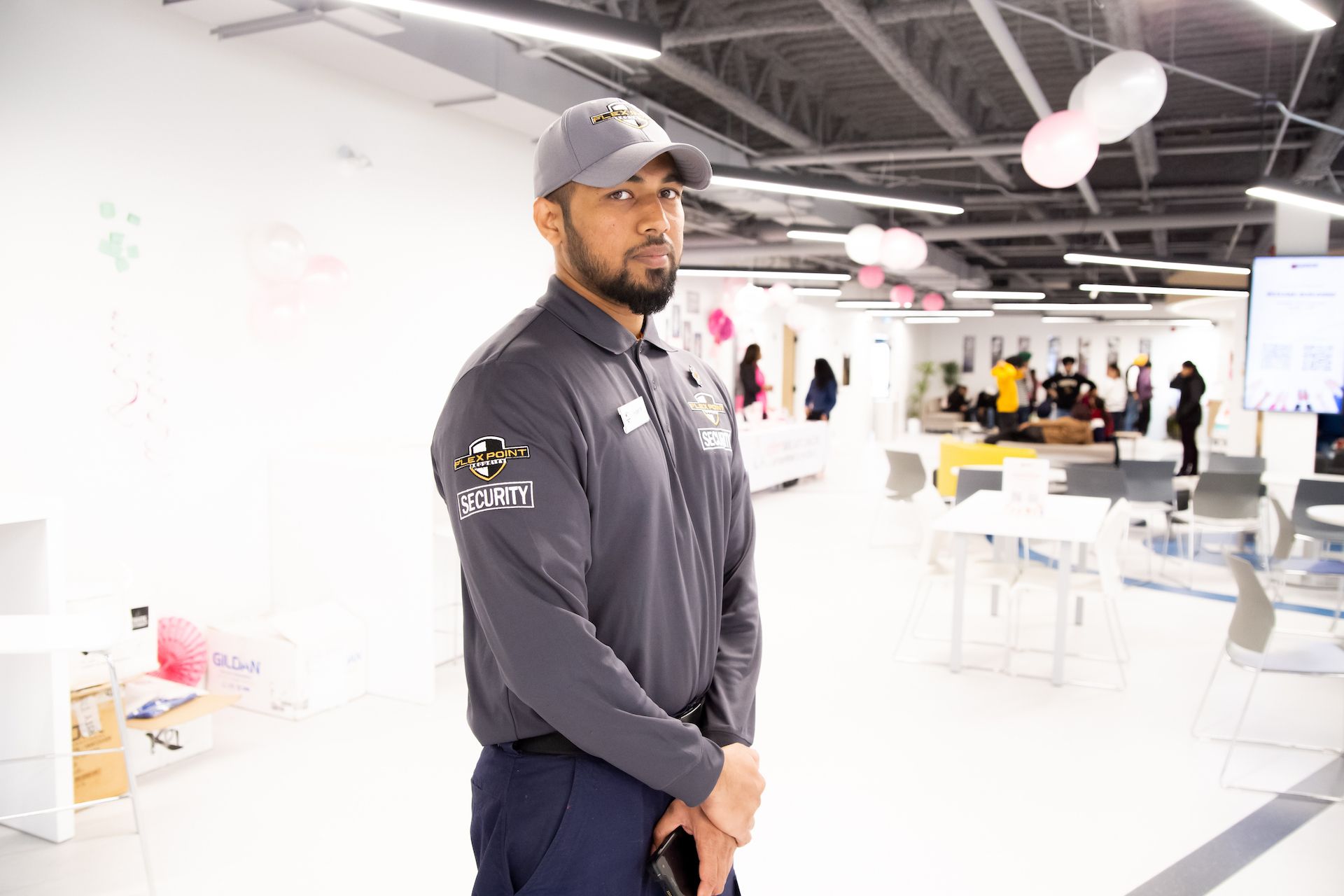 From start to finish, obtaining your security licence will take approximately a month. The total length of time will depend on the person's learning style, schedule and immediacy in wanting to work, but if you are keen on becoming a security guard as fast as you can, it will take you around a month.
Why Does It Take a Month To Become an Ontario Security Guard?
There are four steps that you need to take to become a security guard in Ontario:


1. Complete an Ontario Security Guard Training Course
2. Pass your ministry exam (governed by
SERCO
)
3. Apply for your Ontario Security Guard Licence
4. Find Employment with a Security Guard Company


At Flex Point Academy, it has taken students one (1) week to complete the 40 hours of security guard training. As mentioned, the time it takes to complete your training depends on your available time.


After completing the required training, you must book your SERCO licence exam. The timing of your exam depends on the number of slots available and the location you choose to take your ministry exam.


Once you've passed your exam, you can visit the
ServiceOntario
website to apply for your security licence. If you apply online, it will take ten (10) business days to approve your application. If you apply by mail, it will take up to thirty (30) business days.
You will have to wait eight weeks to receive your licence in the mail–however, you will be emailed a digital copy of your security licence once your application has been approved. This digital copy is a valid security licence that will be replaced once you receive your physical licence.
For questions on becoming a security guard in Ontario, contact us
[email protected]
. Flex Point Academy is more than happy to assist you as you start your new career.